It takes more than food to fight hunger.  We believe overall wellness begins with food and health education.  Our ultimate goal is to provide programs that help families obtain long-term food security and become self sufficient.  Learn more about our programs.
Each year we host a Thanksgiving Giveaway where volunteers and community sponsors distribute complete Thanksgiving meals.
We ended 2020 with a clear vision. We know our mission this year is even greater.
Our message is it's ok, not to be ok.  That's why we are here. The pandemic forced Minnie's Food Pantry to restructure logistically how and where we serve our community.  We began to work six days a week to ensure families had access to healthy meals.
From single parents trying to feed their children to business executives who have been laid off, the face of hunger is changing daily. However, Minnie's Food Pantry remains a source of not only food but hope for all those we serve. We treat our clients with dignity and respect as they receive healthy meals, fresh meats, and fresh produce to prepare meals at their homes for their families.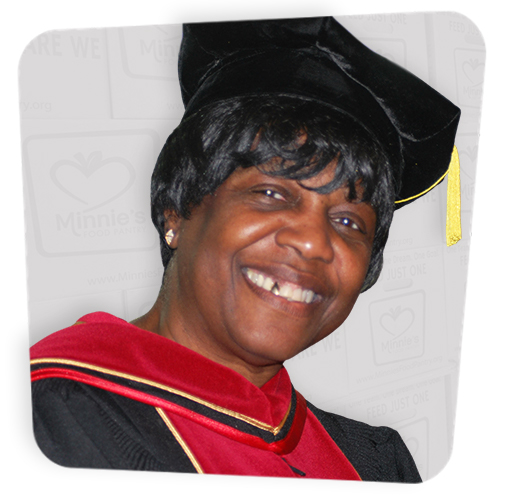 Minnie's Food Pantry was named after Dr. Minnie Hawthorne-Ewing who was a community leader with a servant's heart.  Minnie's Food Pantry is a 501(C)3 non-profit organization and is one of the largest food pantries in North Texas.
Minnie's Food Pantry was named Community Partner of The Year by The City of Plano! With four locations in three states, Minnie's Food Pantry has provided over 15 million healthy meals to families in need.   Guide Star Charity evaluators has given Minnie's Food Pantry the platinum star rating which is the highest level of possible achievement.
Minnie's Food Pantry is a 501 C-3 organization.  Read our latest Minnie Moments below!
Thank You to Our Sponsors