Senior citizen
christmas giveaway
Can you help us
 It takes more than food to fight hunger.  We believe overall wellness begins with food and health education.  Our ultimate goal is to provide programs that help families obtain long-term food security and become self sufficient.  Learn more about our programs.
Volunteering with your co-workers is a great way to build camaraderie and teamwork. We welcome corporate groups of all sizes to volunteer at Minnie's Food Pantry.
Our 2022 Thanksgiving Giveaway was a huge success!
Minnie's Food Pantry hosted our 15th Feeding 10,000 Thanksgiving giveaway, where we were able to provide turkeys and holiday meals to 15,337 people here in North Texas! 342 volunteers came together on Saturday, November 19th to make it possible while Emerald City Band and Paula Abdul provided LIVE entertainment for the families that we served. 1,015 volunteers served with us leading up to the big day to prepare, as there was no shortage of work to be done,
Holiday Programs
Here are some of the programs at Minnie's Food Pantry. View the complete list here.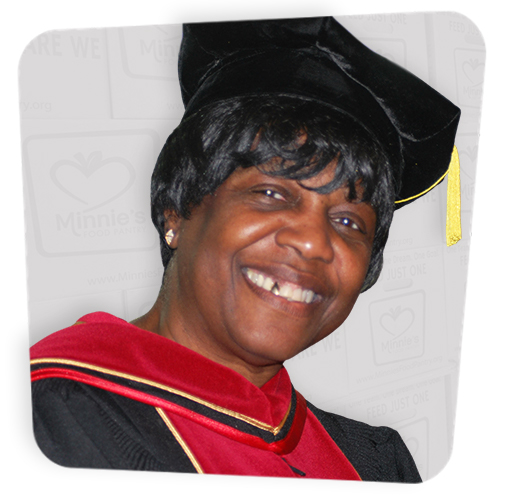 Minnie's Food Pantry was named after Dr. Minnie Hawthorne-Ewing who was a community leader with a servant's heart.  Minnie's Food Pantry is a 501(C)3 non-profit organization and is one of the largest food pantries in North Texas.
Minnie's Food Pantry was named Community Partner of The Year by The City of Plano! With four locations in three states, Minnie's Food Pantry has provided over 15 million healthy meals to families in need.   Guide Star Charity evaluators has given Minnie's Food Pantry the platinum star rating which is the highest level of possible achievement.
Minnie's Food Pantry is a 501 C-3 organization.  Read our latest Minnie Moments below!
Thank You to Our Sponsors