Volunteers are essential to the success of Minnie's Food Pantry.
For many recipients, the encounters they have with volunteers at Minnie's Food Pantry are just as important as the food they come to receive. By volunteering at Minnie's Food Pantry, you will make a difference in the life of a person in need.
Volunteering at Minnie's Food Pantry is a one-of-a-kind, red carpet experience. During your volunteer shift, you will be responsible for a variety of tasks, including but not limited to those listed below. Only through your efforts can Minnie's Food Pantry achieve our mission of feeding the hungry and we are so grateful for all of our volunteers and look forward to the time we get to spend and serve together. All volunteers must schedule in advance - no "walk-in" volunteers are accepted.
Volunteer tasks include
interacting with clients
providing concierge service to clients
cart running
preparing cold bags
unloading trucks
stocking shelves
sorting items
preparing boxes
delivering to seniors
day labor workers
administrative tasks, etc.
In order to meet the needs of all of our volunteers and create a more engaged community, Minnie's Food Pantry provides numerous volunteer opportunities for groups of all sizes. Whether you are in individual, a family or a corporation, Minnie's Food Pantry is ready to sing and dance the day away as we work together to create a better community! Currently, there is a great need for off-site volunteers such as food drives, pick-up, and delivery drivers, and Minnie Food Pantry advocates.
Drop off information
Items can be dropped off during these hours:
Monday, Wednesday-Saturday
7:30 AM - 11:00 AM
Our address is 661 18th St, Plano, TX. Once you arrive, please come around to the back of our building where our FOOD DROP OFF door is located 🙂 Looking forward to seeing you all and as always, feel free to reach out with any questions you may have!
We'd love your help as a virtual volunteer
Give Time
Please submit your information and we will keep you in the loop on opportunities.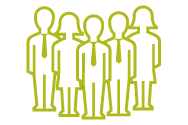 Corporate
Minnie's Food Pantry loves serving with corporations and building relationships within our community. Whether you are looking to serve with your direct team or the whole office, Minnie's Food Pantry can coordinate a team building experience that will leave you energized and engaged!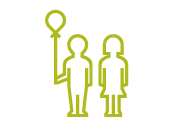 Legacy Day (Kids)
Children are our future and it is so important to teach them about giving back at a young age. Minnie's Food Pantry hosts LEGACY DAY once a quarter for volunteers ranging in age from 5-12 years old!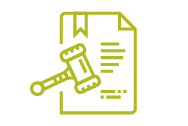 Court Ordered
Although Minnie's Food Pantry does accept court ordered community service, shifts are limited and MUST be booked in advance. Please confirm Minnie's Food Pantry is an authorized site through your county before booking, as Minnie's Food Pantry is not responsible for hours that are not accepted.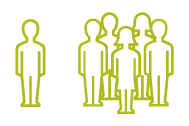 Single or Group
Ready to get involved and donate your time? What to share the experience with your sports team, life group and family or friends? Our team is ready to serve and provide an exceptional experience for all of our volunteers. We are ready for you!
Become a Social Media Volunteer
Click the graphic to open in a new tab and download it to your device. Or, download a zip file of all graphics here. Tag Minnie's Food Pantry and repost pictures! #MinniesPantry #TeamMinnies #FeedJustOne #HungerHero #MFPSocialMediaVolunteer